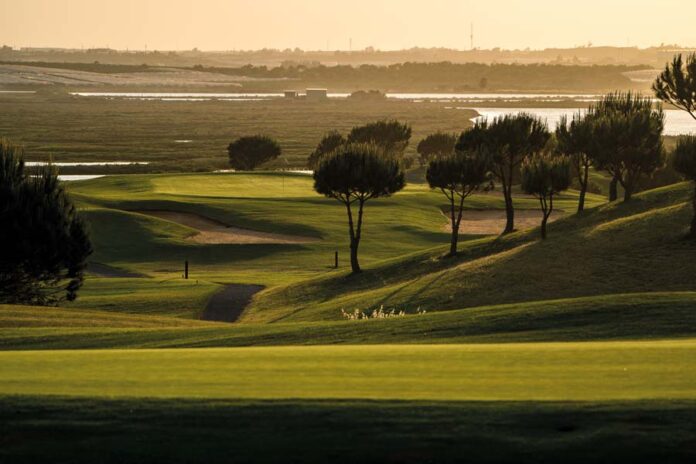 Precise Resort El Rompido is a real golfing paradise, and this is down in large part to the exceptional climate of the Costa de la Luz – 'the coast of light'. This couldn't be a better name to describe the essence of this beautiful part of Andalucía.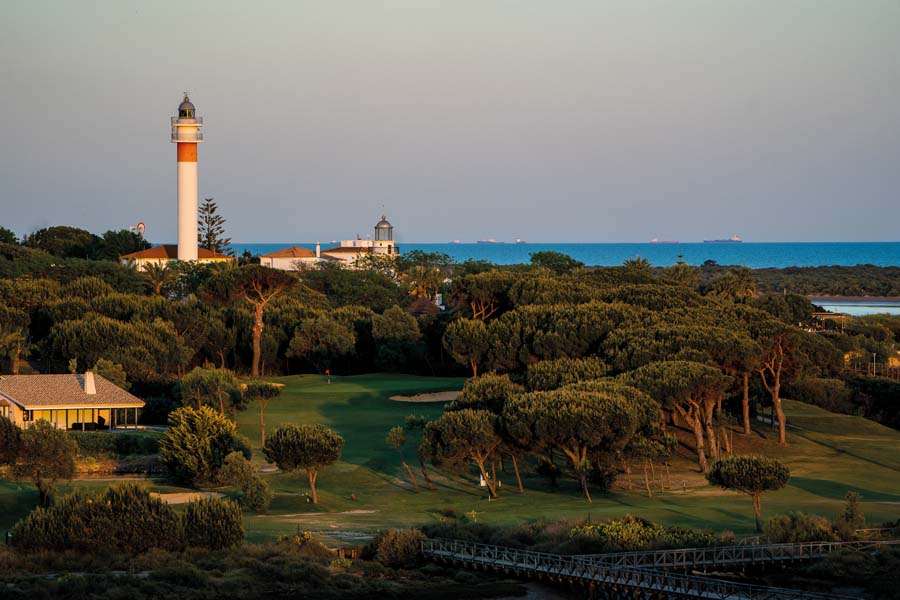 The exclusive feel and the intelligently designed spaces are what strike guests about the 196 guest rooms at Precise Resort El Rompido, not forgetting of course the natural beauty surrounding them all.
In terms of sporting activity, golf is king at the resort. Golf El Rompido is the adjacent 36-hole course designed by Álvaro Arana. It actually consists of two courses, the North and South, set among pine trees, orange groves and marshland that opens out onto the Atlantic Ocean, giving players magnificent views.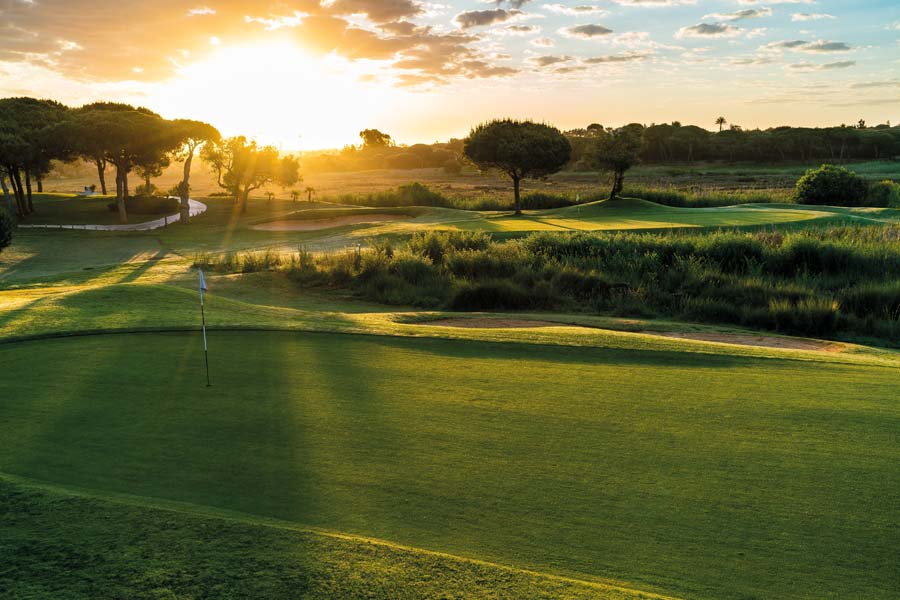 The South Course, laid out in 2003 to USGA specifications, borders the clubhouse and is divided into two loops with very different characteristics, both technically and in terms of the landscape. Pine forest, olive groves and marshland alternate, which calls for strategic and precise golf. It is easily played on foot and has wide greens known for being some of the fastest in Andalucía. The mix of tropical and winter grass gives the fairways a very comfortable and pleasant feel as well.
The North Course, opened in June 2006, is, according to the Peugeot Guide, one of the 1,000 best courses in Europe, a fine example of modern, intelligent and fun golf. Modern because it combines power and precision; intelligent because it forces a golfer to plan the shot; and fun because its mid-sized greens will keep both the most skilled players and the highest handicappers amused.
With the added convenience of a practice area for beginners and the unique weather conditions, with mild temperatures and 300 days of sunshine a year, this all adds up to an ideal golfing destination.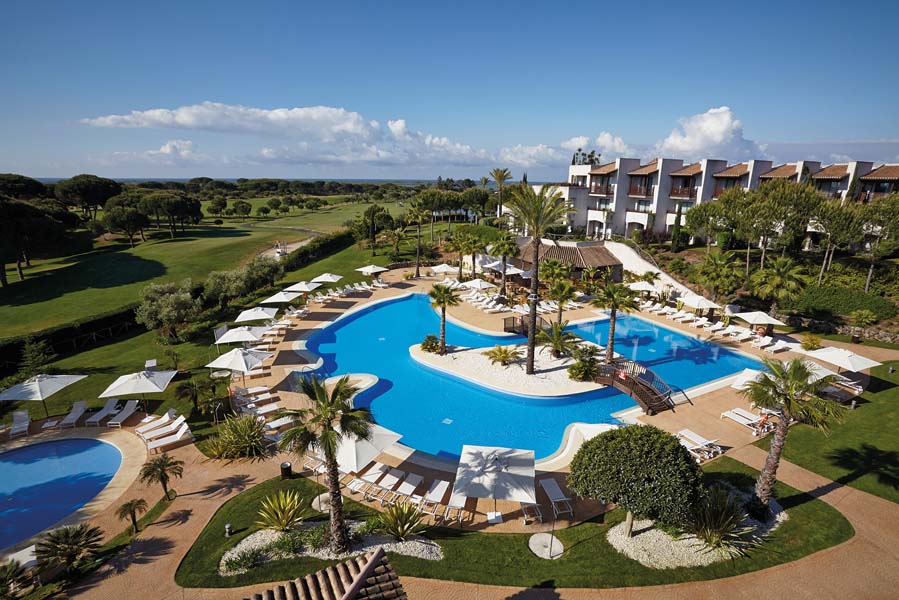 The resort buildings lie between the two courses at Golf El Rompido. The five-star hotel is notable for its charming atmosphere and well-kept grounds, as well as for the comfort of its 196 rooms and its facilities, which include five areas dedicated to food and drink and a spa with natural light. Those visiting with children – or who want a longer stay to enjoy the golf on the stretch of coast with the most monthly hours of sunshine in Europe and spring-like temperatures year-round – can opt for fuller-equipped accommodation at The Club apartments, with one or two bedrooms.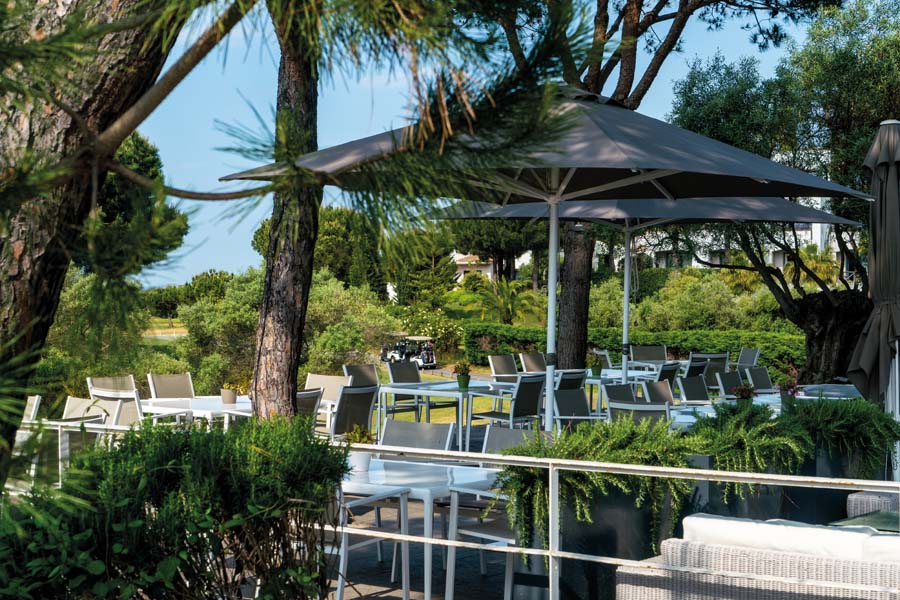 The list of activities to try at Precise Resort El Rompido is sure to appeal to the more adventurous. Sailing, diving, windsurfing, kitesurfing, trekking and, of course, golf plus the sports centre with tennis and padel and a football pitch, as well as equestrian facilities and bicycle hire, make up the wide range to choose from, with something for everyone.