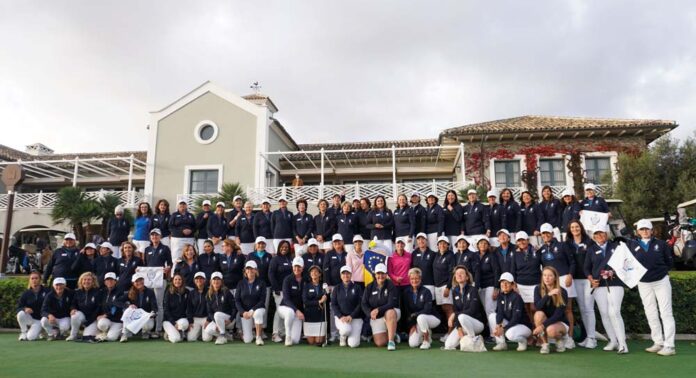 The 2023 Solheim Cup ambassadors have been a welcome surprise during the lead up to the competition. More than 100 women volunteers have given their all to ensure the upcoming event is a success. The ambassadors have grown into the competition's greatest asset, spreading the word beyond the world of golf and sport into all walks of life.
The Club Ambassador Program was created to bring the Solheim Cup closer to golfers around the world thanks to each ambassador's personal ability to excite, motivate and communicate, and countless initiatives have been launched throughout the year. The overwhelming support from women golfers for the programme has meant it has been key to reaching out to all corners of the planet with news of this international team competition, which brings together Europe and the United States for the first time ever in Spain from 18 to 24 September 2023 at Finca Cortesin.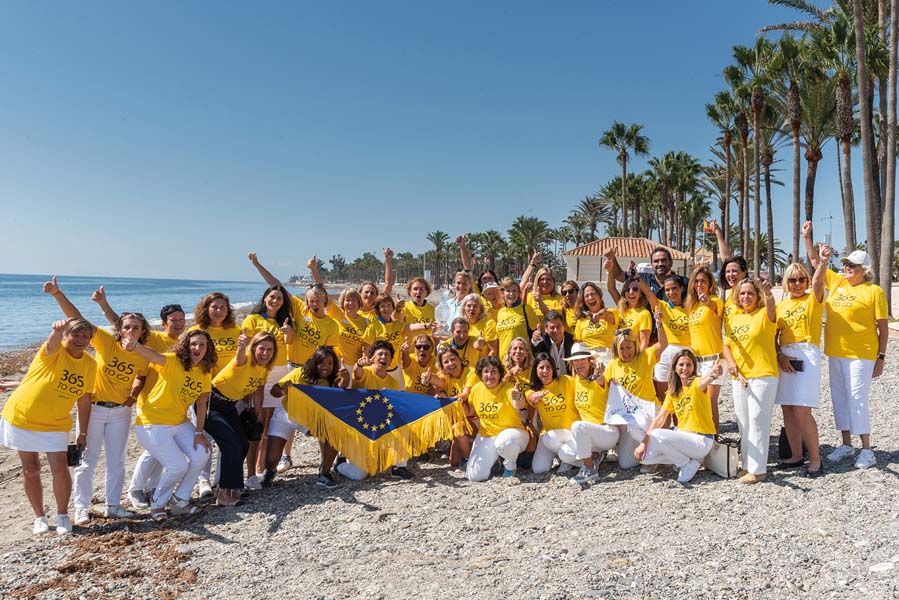 All the ambassadors have had their minds fixed on a single goal: to use their enthusiasm to bring the Solheim Cup and women's golf to the world at large and make it a historic occasion. Perhaps the most important event, therefore, as part of the ambassadors' activity has been the Solheim Cup trophy's visit to the Spanish parliament, where it was received by Speaker of the lower house, Meritxell Batet, and by Miquel Iceta, Minister for Culture and Sport.
Another particularly important moment was the trophy's visit along with ambassadors to Seville's fine arts museum, home to one of the most important art collections in Spain. Here they were received by Arturo Bernal, regional minister for Tourism, Sport and Culture in the Andalusian government. And of course, the Solheim Cup's tour of all the golf courses in the province of Malaga ahead of arriving at Finca Cortesin on 18 September.
As highlighted by the Costa del Sol Tourist Board, "The Solheim Cup 2023 ambassadors are making history. Never before has such an array of activities been organised to take the tournament to all walks of life, beyond the world of sport."
Suzann Pettersen, captain of the European Solheim Cup team has met the ambassadors on several occasions. She said, "they have incredible energy and enthusiasm. The European team needs their support, as well as the support of their families and friends, their cities and their countries. I am sure they will create a fantastic atmosphere at the tournament."
And when the Solheim Cup finally tees off, the ambassadors' role in spreading the word will give way to the job of being all-out cheerleaders for the European team, egging them on "to reaching that third consecutive victory, a historic moment that would make this Solheim Cup the best ever," as Nuria Araquistain, ambassador from Royal El Prat Golf Club in Barcelona, explained.