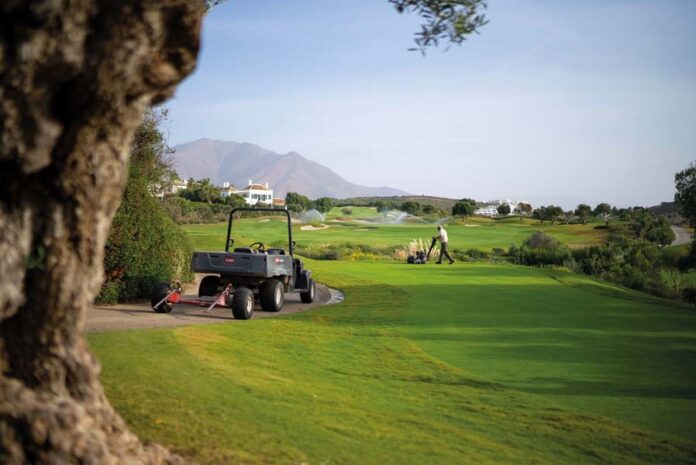 Riversa is distributor for brands which play a key role on host courses of iconic golf tournaments; from the Ryder Cup, the Solheim Cup and the ACCIONA Open de España to LIV Golf and the Open Championship. And the results go to show that ideal playing conditions can be achieved in a sustainable way.
Started originally in 1976 to import and distribute products for the maintenance of green spaces, Riversa has been distributor since 1978 of global brand Toro, specialists across five continents in designing, developing and marketing products which focus on the sustainable maintenance of all types of turf.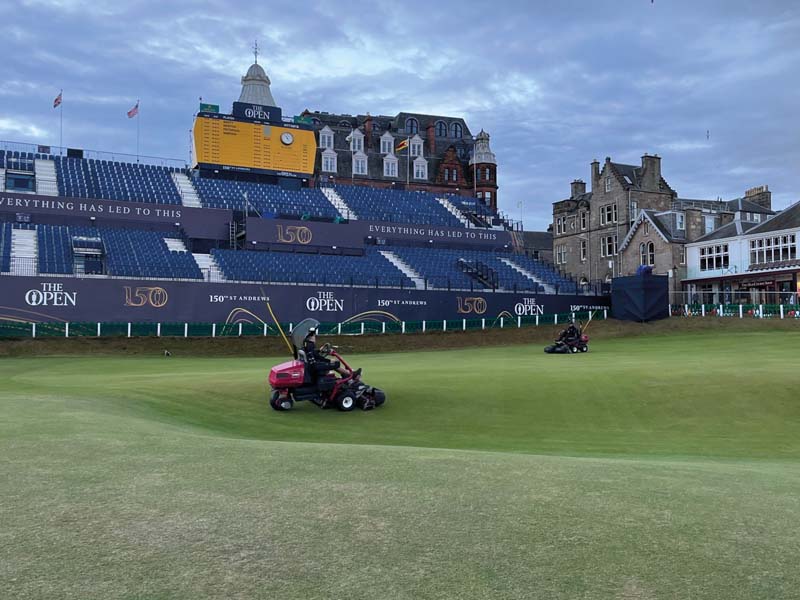 Riversa has also been an official distributor since 2003 for Club Car, the world's largest manufacturer of zero-emission electric vehicles and an official supplier to the DP World Tour and Ryder Cup. Its products have played a key role in the successful staging of golf events worldwide, supporting many aspects of tournament logistics, from refereeing to television production.
These longstanding partnerships with Toro and Club Car are testimony to the reliability of the company – a key player in the sports turf industry which has been trusted by industry professionals for over 45 years.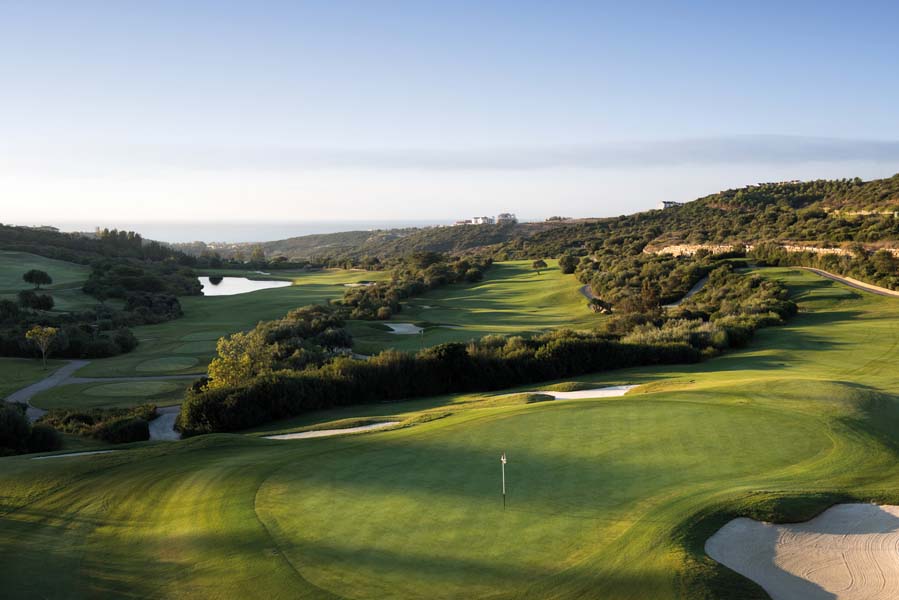 Riversa was founded in 1976 by Julián Lara to import and distribute products for the maintenance of lawns and green spaces. In addition to golf, irrigation and gardening, nowadays the company also includes an industrial division and an electric vehicle division and it is importer and distributor of several brands offering solutions for a wide range of needs, such as Avant, Greenmech, Solem, Club Car and Toro.
Riversa represents the world's leading brands in sustainable and innovative solutions for the maintenance of sports surfaces. Its continuous commitment to the golf industry is reflected in its agreements with host courses and the top tournaments in the world of golf.
As a leading global manufacturer of golf course maintenance equipment and irrigation systems for more than 100 years, Toro has a deep understanding and appreciation of the game of golf and the industry built around it that is increasingly putting sustainability and environmental efficiency first. Toro has been named the official Turf Maintenance Equipment and Irrigation provider for the Ryder Cup until 2029, an event next to be held in September 2023 at Marco Simone Golf & Country Club in Rome. Club Car has been Official Supplier at every Ryder Cup on European soil since Valderrama in 1997, a role it will repeat at the 2023 Ryder Cup at Rome's Marco Simone.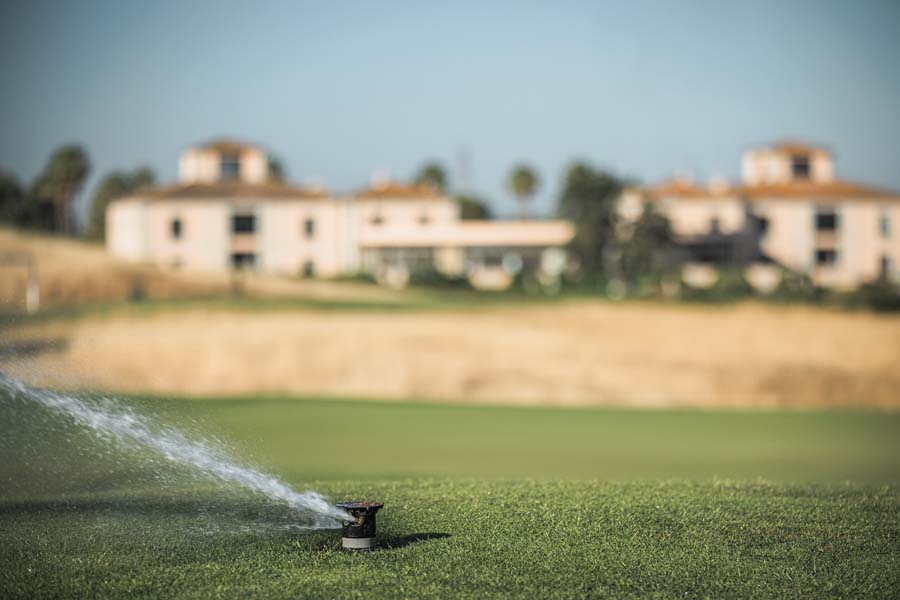 Another of the events this veteran brand will play an important role in will be the Solheim Cup 2023. Hosted at Finca Cortesin, the course is using Riversa solutions for its upkeep and services and Toro will be the exclusive supplier for irrigation and maintenance equipment for the turf at the championship.
Real Club Valderrama, considered the best course in mainland Europe, has kept up its professional relationship with Riversa and Toro since it opened, and these partners have played their part in the success of the many tournaments the club has hosted as part of the DP World Tour and now with LIV Golf.
The Spanish golf tournament par excellence is undoubtedly the Spanish Open, which in 2023 will be held at Club de Campo Villa de Madrid. With a clear strategic commitment to changing over to electric in the lead up to the Spanish Open, this Madrid course has made a significant investment in their sustainable solutions for its equipment.
The 150th British Open at St Andrews in 2022 was not only a memorable event but also a great success in environmental management terms. One of the biggest golf events in history was run entirely on electric thanks to Toro's mower units. This demonstrated on a world stage that a golf course can use clean energy to sustainably achieve the ideal playing conditions to test world-class golfers.
All industries worldwide are set to be transformed by digital technology in the near future and golf must not get left behind. Increasingly, innovative and sustainable solutions for managing golf course maintenance through switching over to electric and automation will be a core part of customers' needs. Being a partner to the golfing industry and working closely with courses on their transformation will be one of Riversa's main goals in the coming years.