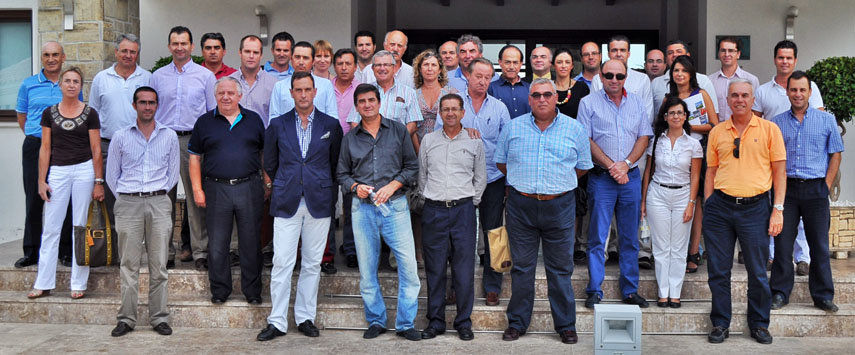 There can be no doubt that the government proposal of an increase of 13% on VAT (from 8% to 21%), as of September 2012, applied to green fees for the hundreds of thousands of golf tourists visiting Spain each year will be enormously detrimental to the Spanish tourism industry. This industry has worked hard to keep the cost of golf holidays to Spain as competitive as they were at the beginning of the last decade. With no national or regional golf tourism promotional funds expected, Spain will be relying on the private sector to carry out international promotions over the coming period. Add this to the proposed 13% increase in VAT and it is clear that golf tourism to Spain could drop directly as a result of the increase in prices and costs, with a resultant drop in employment and tax revenues.
In an attempt to reverse the government's decision, The Royal Andalusian Golf Federation has called for meetings to rally the entire golf tourism sector to support the request that the government simply change golf from the sport bracket to the tourism bracket. By doing this the VAT increase would be from 8% to an acceptable 10%. On Wednesday, for the most recent meeting held at Baviera Golf Club, The Andalusian Golf Federations' call brought representatives from a great number of commercial golf clubs, IAGTO Spain (the international Association of Golf Tour Operators), the Costa del Sol Tourist Board and the press. Support is starting to pick up and even if during this period of the year many people are away on holidays the following can de added to the long list of supporters; The Spanish Golf Federation, all regional golf federations, Andalusian Tourist Board and Aehcos (hotel association) just to name a few.
IAGTO and the Spanish golf tourism industry as a whole urge the government to accept their simple request to recognise golf as a significant tourism industry sector and apply VAT accordingly in order to protect jobs and tax revenues. We can only hope that this cry for help is heeded by a government who really needs to support tourism as one of the avenues to economical recovery.