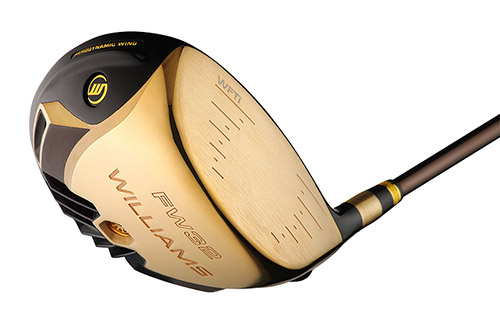 Imagine a driver with a diffuser… We're not talking about the aerodynamic part of a F1 racing car that Red Bull made so famous but rather a golf club.
Only a group of Formula 1 engineers who are fanatical about golf could transfer these parts, which facilitate the extraction of air passing below an F1 car, to the green. This is the case of the Williams team, whose members have an average handicap of three.
With 35 years of tradition on the asphalt tracks behind them, and 16 world titles in their trophy cabinet, these professionals dedicate 16 hours a day, during nine months of the year, to gain one-hundredth of a second on the clock – and the other three months to golf. In fact, they build their own clubs using the technology at hand: nothing less than the racing team's Oxfordshire headquarters, which has one of the world's 12 active wind tunnels.
A California company heard that the lads were using their leisure time to play golf without rules and with their own prototype clubs. The product was completely illegal, but with certain modifications, and always in accordance with USGA and R&A norms, they could be made compatible.
And that is how the Williams Sports joint venture was born, with their clubs presented to the world in 2010 and arriving in Europe barely six months ago.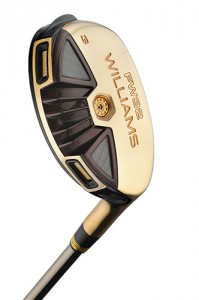 So what is so special about them? First, they are designed in accordance with tests carried out in the wind tunnel. "To start up this tunnel," explains Ricardo Galí, a former racing driver and head of Williams Golf Europe in Spain, "with its operation costing hundreds of thousands of dollars in electricity, maintenance, etc., and which also requires monstrous IT support, would be unthinkable just for golf. But they have it there. That enables them to carry out ongoing analysis on the various parts of a golf club, and its wind resistance.
In addition, the clubs are manufactured with alloy materials that are only used in Formula 1. "Ayrton Senna was killed because of a titanium rod with a manufacturing defect and, after that, Williams lost confidence in any material that wasn't built by them," recalls Galí. "The racing team thus began developing their own alloys, and they are now the major supplier of alloy technology to the whole starting grid. Golf applications are highlighted by the evolution of SP-700b and Wfti titanium, Densimet and Inconel.

The former "improves the titanium's resistance by more than 20 per cent", the second allows extreme weight in a small space and the third, Inconel, guarantees – among other things – improved performance.
CFD, or Computational Fluid Dynamics, is an exhaustive study carried out on air-flow, by area, analysing countless areas and selecting the best 100…. This technology has enabled Williams to design a driver with a diffuser and side-wings, which provide less resistance to a shot. The drivers cost between €600 and €1,000.
Densimet: In both sports, establishing the correct centre of gravity is of paramount importance. The lighter the car the greater capacity it has to place counterweights in the most adequate space, according to the race, distributing kilograms to each wheel. In F1, however, there is no gap, so weighty materials must be used in a limited space. That doesn't exist on the open market, but it does in ballistics, and that's what inspired Williams to create Densimet, the second heaviest metal in the world, placed in the club-head to balance the head at impact.
Inconel: To convert the metals into flexible sheets, a forge is needed. However, metals worked using this technique do not always cope with the high temperatures. Williams created Inconel, comprising nickel and 17 other metals, with a degree of elasticity that is greater than that of steel or forged titanium, but with a weight saving of 30 per cent and allowing the part to be founded without breakage. In golf, it is used, for example, in Qualifier irons. The price of a set of clubs ranges from €1,300 to €2,300.