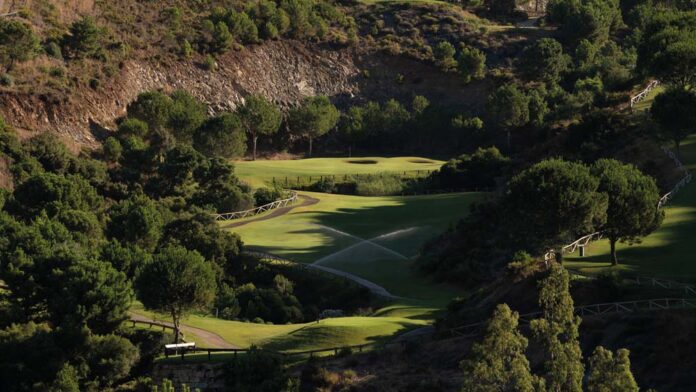 The first thing you notice on approaching La Zagaleta is the beauty of its surroundings. A beauty nestled in a mountainous enclave that gives the course spectacular views across not only most of the holes but also many of its impressive mansions.
With a business model based on exclusivity, privacy and low building density, in an estate of almost a thousand hectares where the ecosystem has been totally respected, it's possible to see La Zagaleta as a form of nature reserve. Red and fallow deer and mouflon are just some of the wildlife that visitors will almost certainly come across during their round and just 10 minutes to Marbella.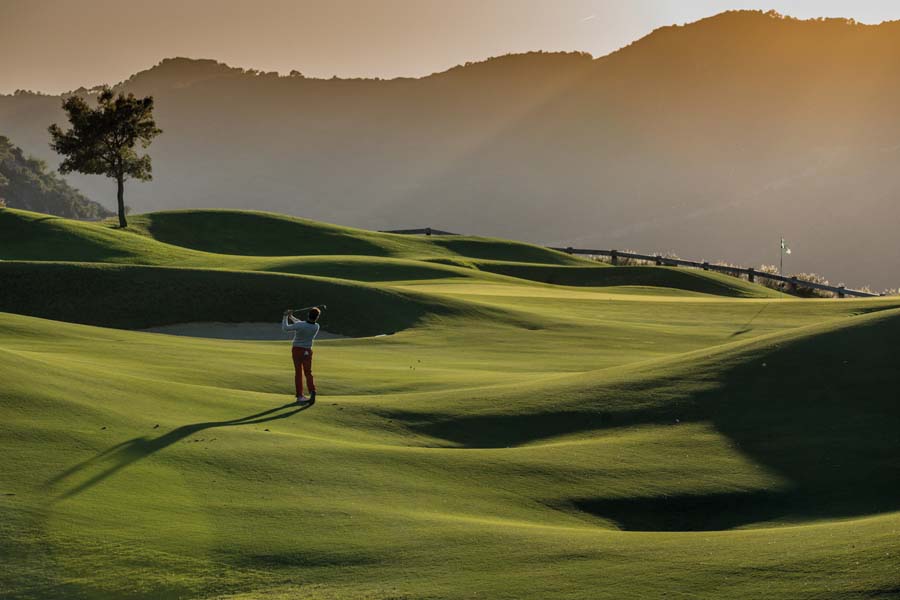 Zagaleta is a world renowned brand and it has become one of the most exclusive complexes in Europe that attracts the attention of international executives of the best companies worldwide. However, the list of facilities and services included when you purchase a property at La Zagaleta are extraordinary. They include two 18-hole golf courses, tennis courts, an equestrian centre, heliport, many paths designed for walking and horse riding, restaurants and even a concierge service that is available 24 hours a day to satisfy any requests or owners' needs.
The Old Course Club House is the social centre of La Zagaleta. It has 5,000 m2 indoor space and a long list of services. There are many activities with special playing areas for children next to the pool, a restaurant with international cuisine, an organic food gourmet shop and an extensive calendar of annual events, designed to fulfill members' expectations as well as to provide the social atmosphere required by this complex.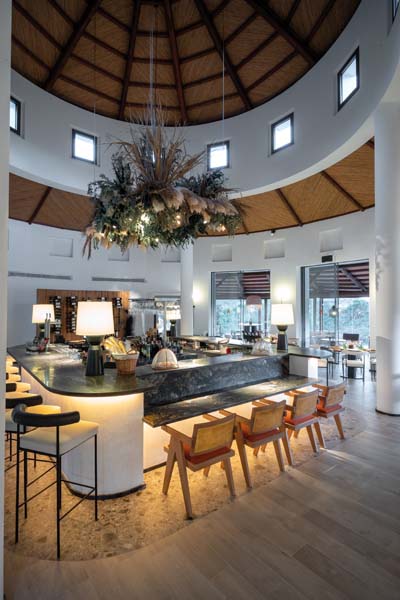 The New Course Clubhouse has a terrace with wonderful panoramic views overlooks the golf course as well as different species of native wildlife and flora. The restaurant, reception and pro shop combine to create a welcoming and unique atmosphere. With a varied menu, its restaurant stands out for offering international cuisine, with seasonal products, offering breakfast as well as lunch and dinner.
Zagaleta Old Course, the venue of the PING Junior Solheim Cup 2023, was designed by renowned golf architect Brad Benz in 1991 and redesigned by Marc Westenborg in 2016. This reworking gave the course an improved landscaping and more modern design as well as making it more sustainable both environmentally and financially. Zagaleta New Course, the second course on this residential estate, was designed in 2005 by Gaunt & Marnoch, who took care of every last detail to create a space where leisure merges with nature. The New Course is a shorter with technically challenging round, with wide and undulating greens where accuracy off the tee is essential for a good score. Until 2021, the course was not open to the general public, when the estate owners and the club decided to open it for three hours a day, 200 days a year.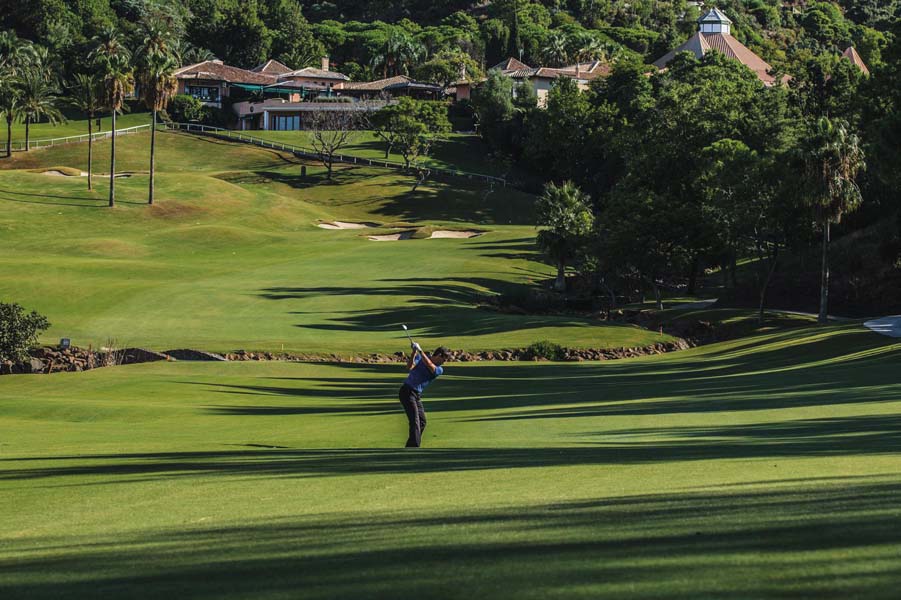 La Zagaleta follows an agronomic environmental plan that avoids the use of fungicides and only treats plants with organic products from ecological agriculture. The two courses also have the most advanced irrigation system on the market, which means the area needing watering has been reduced, and they have made an 85% saving on daily machinery cleaning thanks to the installation of a water recycling system.
There is an Equestrian Centre inside the property. It is an elegant-style country house set in a quiet natural area. The centre offers top equestrian facilities that include twenty stables, six pasturelands and a covered area for training and horse jumping. It is not a coincidence that many residents have moved their horses from other countries abroad as this centre stands out for its excellent quality facilities and for its magnificent competition training and animal care. Horse-riding around La Zagaleta is one of the most popular activities amongst residents. There is a wide range of routes to choose from that take you through forests, valleys, streams, natural ponds and even waterfalls where you can see deers, rabbits and many birds.
Everything in La Zagaleta exudes exclusivity and beauty and houses are a very important part to create a really beautiful complex. Each house is timeless and unique. However, they all have something in common. They have all been designed and built following the same esthetic, technical and environmental specifications in order to guarantee harmonious personalized designs. The best architects have worked at La Zagaleta, national and international professionals that leave their seal of avant-garde quality, sustainability and good taste.