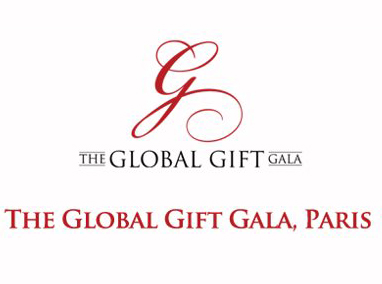 Eva Longoria last night hosted a special Global Gift Gala in association with Russian Day at the glitzy Carlton Cannes Hotel.
The actress and celebrated philanthropist, who is also Honorary Chair of the organization, was joined by stars including Dita Von Teese, Jane Fonda, Denise Rich, Amaury Nolasco and Robin Thicke. Her co-chair for the evening was internationally recognized charitable fundraiser Ella Krasner, who is renowned for her work with childrens' and arts charities.
Guests were treated to an evening of exclusive performances from singing sensation Sons of Gypsy Kings, as well as Igor Butman Jazz. The performances were followed by a live auction where generous donations were given in support of the evening. All proceeds from the 2013 Global Gift Gala Paris will benefit The Eva Longoria Foundation along with The Children for Peace as the chosen additional beneficiary charity. Event sponsors included Russian Day, Chopard, Yanina, Nikki Beach Cannes, Stars-Briage, Motra and Bossner.
The event raised over €400,000 and all proceeds will be divided equally between The Eva Longoria Foundation and The Children for Peace, to help support vulnerable women and children across the world.
Following the Gala, Eva Longoria plus friends partied the night away at La Plage du Carlton by Nikki Beach, one of the global luxury lifestyle & hospitality brand's pop-up locations.
Eva said; "It has been a fantastic week in Cannes and we're delighted to bring The Global Gift Gala to the Carlton Hotel for an evening of celebration and philanthropy. The generous donations that we received tonight will ensure that we can continue to raise awareness and funds to help affect positive change in the world."
Further editions of The Global Gift Gala will take place later in the year including Marbella August 4 Angeles in September (Date TBC), London November 23 www.globalgiftco.org for more information.